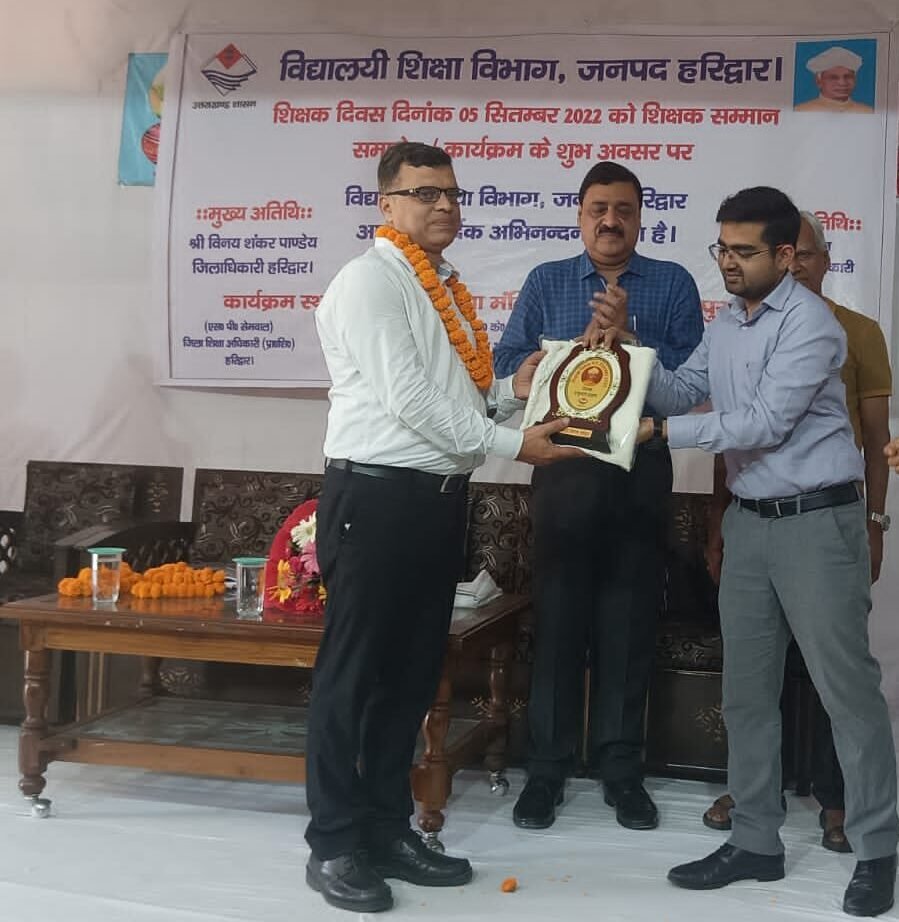 उत्कृष्ट शिक्षक सम्मान शिक्षक दिवस के अवसर पर श्री सुभाष चन्द , प्रवक्ता (भौतिकी ) का जिला प्रशासन द्वारा सम्मान
शैक्षिक भ्रमण

IIT, ROORKEE
उत्कृष्ट शिक्षक सम्मान शिक्षक दिवस के अवसर पर डॉ संतोष कुमार चमोला, स. अ .सनातक वेतन क्रम (जा. वि. ) का जिला प्रशासन द्वारा सम्मान
A school is an eco-system where different factors have an effect on the child. Teachers, curriculum, assessments, environment, infrastructure, activities all come together to nurture the unique potential of the child.
Atal Utkrisht Government Inter College Mundakhera Kalan ensures exceptional growth in children basic skills of reading, writing, speaking, listening, researching, scientific explorations, math, computing, multimedia and more!  It endeavours to prepare leaders of the 21st century and believes children are not just roll numbers; they are unique individuals, having infinite potential. Keeping the child in focus we filter all our decisions and actions. We ensure single- minded devotion to each child's growth and development. School thus becomes a place which all students look forward to, where learning is fun resulting in an exponential growth in all spheres of learning.
The school is located in rural area of Block Laksar having lush green campus with congenial environment conducive for learning. Moreover, it is speedily developing good educational facilities and infrastructure.
We have a vision of the child we aim to graduate and everything in our schools is designed around that vision. Building design, pedagogy, teachers, curriculum content, activities and examinations – all are integrated to achieve this vision.
The key feature of our campus includes spacious smart classrooms, state of the science, computer, arts and Smart Class. etc. which provide ample opportunities for experiential learning, enhancement of academic skills and overall development of students.
We keenly focus on developing truthfulness, generosity and sound etiquettes in the students to enable each one to become a holistic personality in the long run.
An English medium co-educational school affiliated to CBSE provides quality education to children from Class VI to XII, offering Science and Humanities streams at +2 level. We believe in creating an ambience for learning where the multi-faceted growth of a child's personality is possible in a natural and smooth manner. 
Come to Learn and Go To Serve.
M. A.  (GEOGRAPHY) , B.Ed
P.G.T  
M.A  (GEOGRAPHY)  B.Ed.
P.G.T  (PHYSICS )
M.Sc. (PHYSICS)  B.Ed.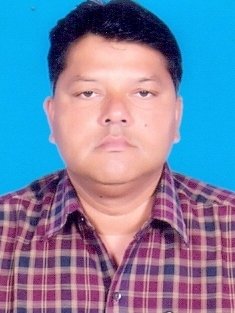 P.G.T  (ECONOMICS)
M.A (ECONOMICS)  L.L.B, B.Ed
P.G.T (POLITICAL SCIENCE )
M.A (POLTICAL)  B.Ed.
P.G.T  (HINDI)
M.A  (HINDI, SANSKRIT) B.Ed.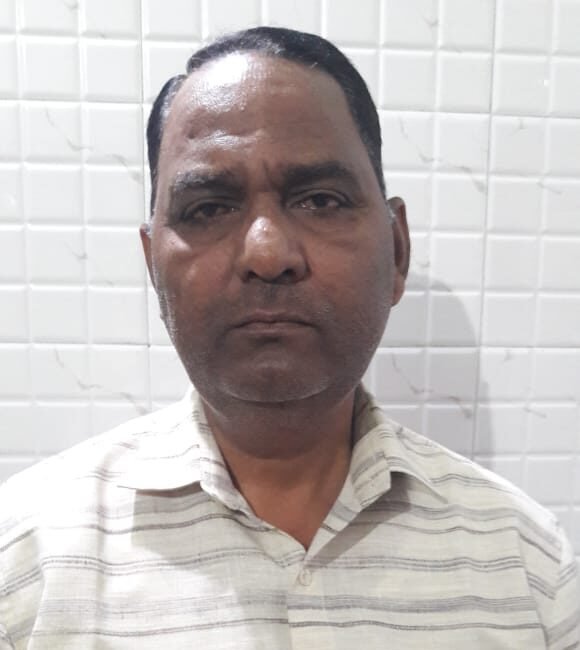 P.G.T ( ENGLISH)
M.A (ENGLISH) B.Ed, M.Sc. (MATHS)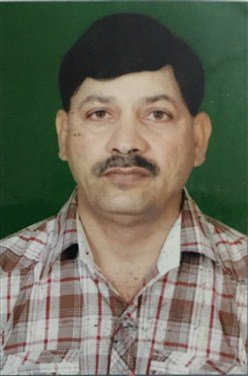 P.G.T  (SANSKRIT)
M.A (SANSKRIT, HINDI) B.Ed.
P.G.T (BIOLOGY)
M.Sc, (BOTANY) B.Ed.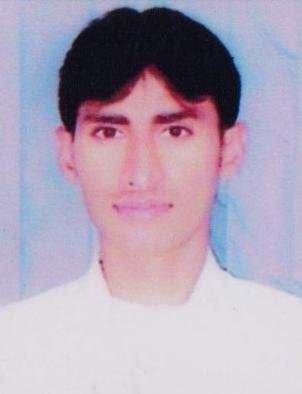 P.G.T  (CHEMISTRY)
M.Sc, (CHEMISTRY)  B.Ed.
P.G.T  (MATHS)
M.Sc. (MATHS) B.Ed.
SH. BRIJESH KUMAR DWIVEDI
T.G.T (MATHS)
B.Sc , B.Ed.
T.G.T  (SCIENCE)
M.A (ECONOMICS), B.Ed.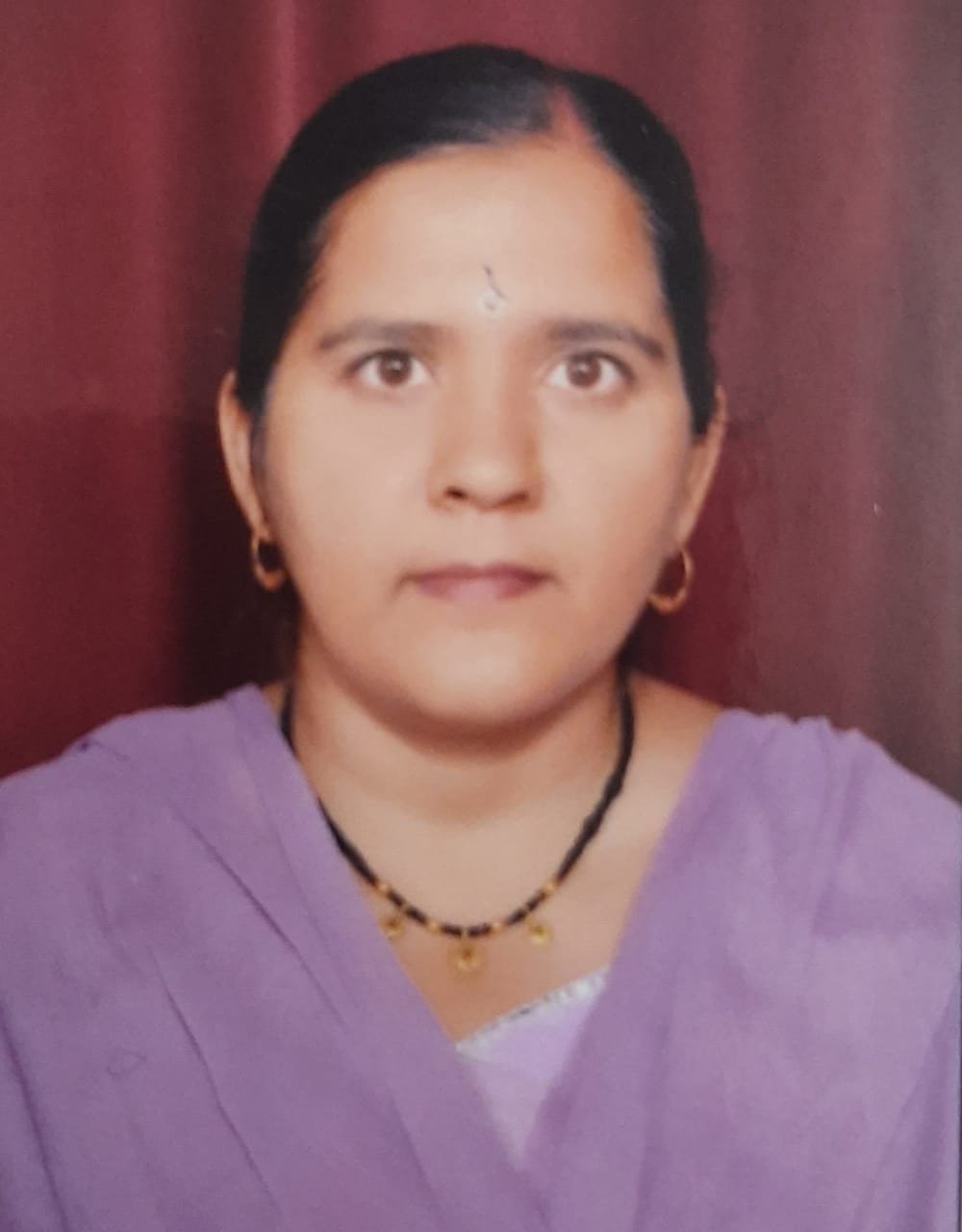 T.G.T (ENGLISH)
M.A (ENGLISH), M.FILL., B.Ed.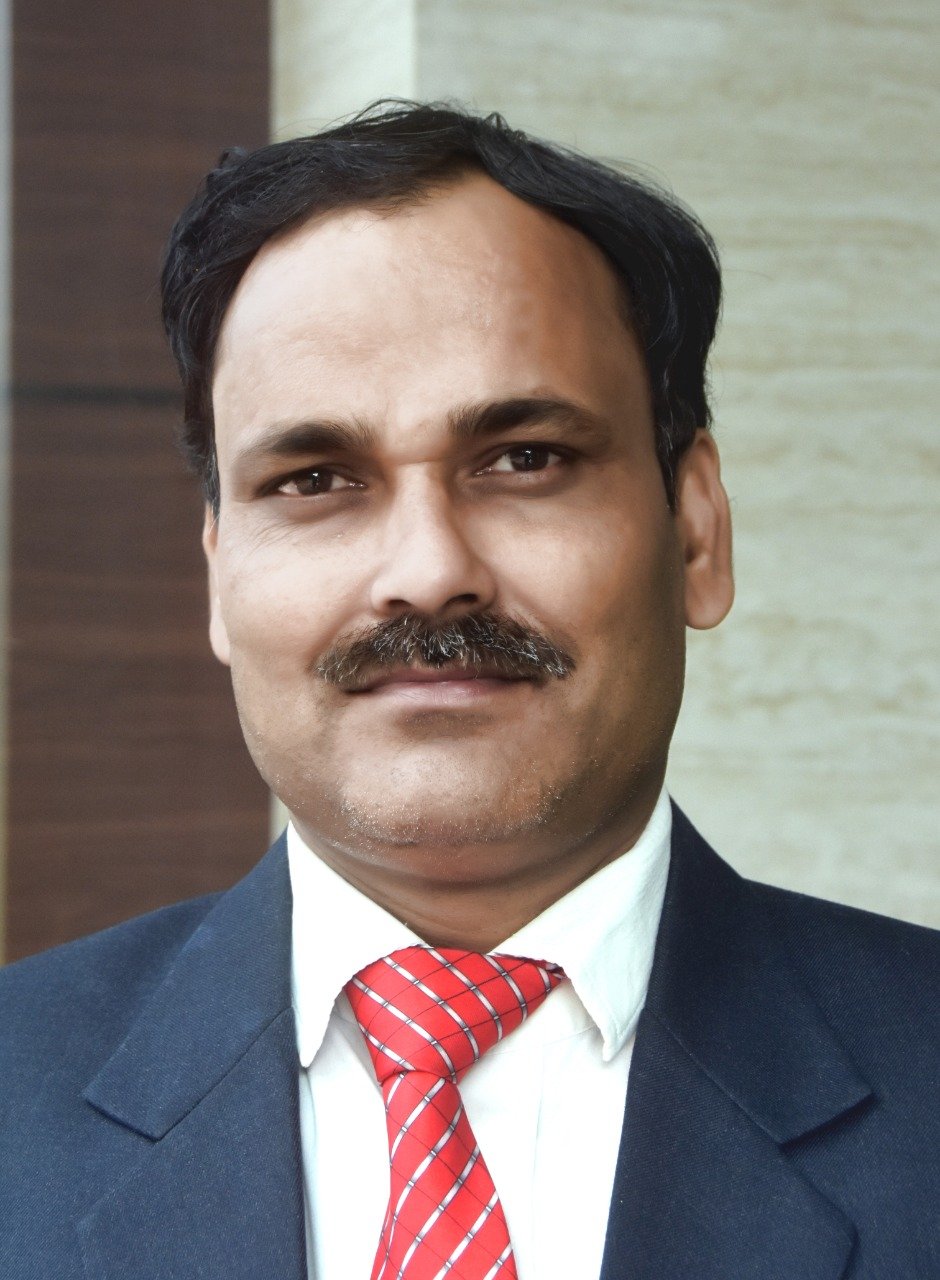 DR. SANTOSH KUMAR CHAMOLA
T.G.T  (SOC.SC.)
M.A (GEOGRAPHY), B.Ed. PH.d.
UGC-NET, M.SC. (IT)
T.G.T (HINDI)
M.A (HINDI, SANSKRIT), PH.d, B.Ed.
T.G.T (ART)
M.A (ART), B.Ed.
BLOCK RESOURSE  TEACHER 
(OUTSOURCING)
School performance
Graph PErcentage
This College has been established in a rural area. limited sources and facilities, college is achieving the government target to qualify.The students as human treasure with the help of learned teacher.
COPYRIGHT.GOVERNMENT INTER COLLEGE ROORKEE ALL RIGHTS RESERVED
POWERED BY FEBTECH IT SOLUTIONS